I grew up in a big city where political campaigns mean glitzy TV ads and junk-mail fundraisers, so I was a bit surprised to find a candidate for city council knocking on my door soliciting my vote. Politics is a bit primitive in the small town I've moved to; candidates here still actually talk to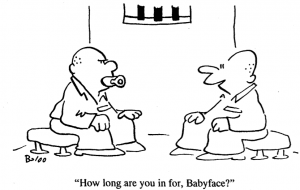 ordinary people.
That struck me as quaint, so I took the time to chat and look over the guy's campaign literature. Nothing odd: retired doctor running for city council, had been on some committees, the usual. And he seemed nice enough.
I ended up missing that election, and thought nothing of it until I read months later that the city council had gone berserk, proposing a litany of insane socialist programs like printing its own currency and – get this – banning automobiles completely from the downtown business district. And guess who's behind it? Mr. Neighborhood himself.
So much for truth in advertising. And nice gestures. But thinking back, I should've seen at least some of his wacko proposals coming. After all, the guy was riding a bike in the rain, wearing a suit, when he stopped in to chat.